State of mind when I receive my energy bill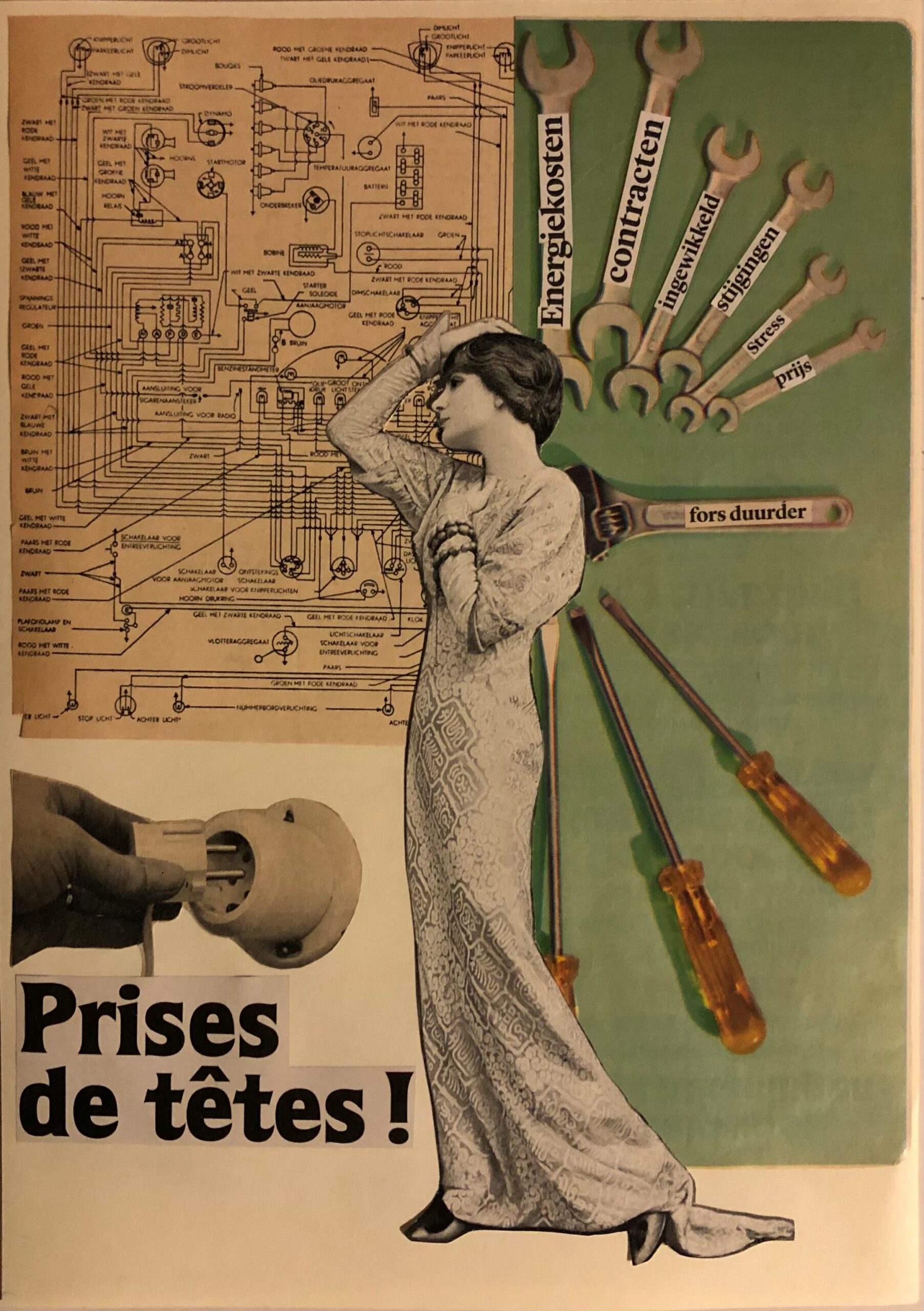 NL : De oorlog die Rusland in 2022 gestart heeft door Oekraïne binnen te vallen heeft ook effect gehad op onze energiebevoorrading en –gebruik. Hoewel al jaren zeer energiezuinig en ecologisch bewust (zonnepanelen, verwarming lager of uitzetten, isolatie van alle daken enz ) was het toch een complete verrassing om plots vanaf het nieuwe energiecontract zomer 2022 voor een zelfde (of zelfs minder) gebruik plots 330% meer te moeten betalen. In paniek begin je na te gaan wat je kan doen om je voorschotsfactuur naar beneden te krijgen en wat het zou geven als je van energieleverancier zou veranderen. Energieprijssimulatoren gaan alle kanten op want hanteren andere parameters waardoor je uiteindelijk appelen met peren en citroenen vergelijkt en het eindigt met serieuze hoofdpijn!
FR: La guerre que la Russie a déclenchée en 2022 en envahissant l'Ukraine a également eu un effet sur notre approvisionnement et notre consommation d'énergie. Bien que depuis des années déjà très économe en énergie et sensibilisée à l'écologie (panneaux solaires, réduction ou diminution du chauffage, isolation de tous les toits, etc ), ce fut une surprise totale de devoir soudainement payer 330% de plus pour la même (ou même moins) consommation à partir du nouveau contrat d'énergie de l'été 2022. Pris de panique, on se met à vérifier ce que l'on peut faire pour réduire sa facture d'avance et ce que cela donnerait si l'on changeait de fournisseur d'énergie. Les simulateurs de prix de l'énergie vont dans tous les sens parce qu'ils appliquent des paramètres différents, de sorte que vous finissez par comparer des pommes avec des poires et des citrons, ce qui finit par vous donner des véritables prises de têtes!
ENG: The war Russia started in 2022 by invading Ukraine also had an effect on our energy supply and use. Although being very energy-efficient and ecologically aware already for years (solar panels, turning down the heating, isolation of all roofs, etc ), it was still a complete surprise to suddenly have to pay 330% more for the same (or even less) use as of the new energy contract summer 2022. In panic, you start checking what you can do to get your pre-payment bill down and the impact of switching energy suppliers. Energy price simulators go in all directions because apply different parameters so you end up comparing apples with pears and lemons and it ends up causing you serious headaches
Collage: papier; 214 x 255 mm ; 2022